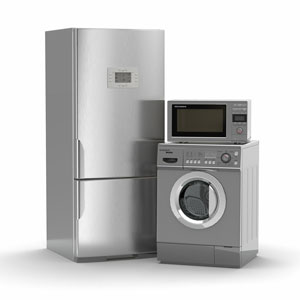 It is hard to think of a single everyday task that is not made possible in some way by electricity. You and your family rely on your electrical system and appliances for the comfort, security, and convenience that you enjoy within your home. If your appliances are old, malfunctioning, and unreliable, you should consider installing updating them.
When you decide to update your electrical appliances in Houston, the first thing that you should do is contact a professionally licensed electrician for help. In Houston, the most highly skilled and experienced electricians are at Wesco Systems Electrical Services. They have the knowledge and ability to help you make the most of your efforts. With their assistance, you are guaranteed to be completely satisfied with you new electrical appliances.
Professional Electricians Can Provide the Advice that You Need
When your electrical appliances are malfunctioning, it may be time to replace them. Before you make the ultimate decision, it is very helpful to consult with a professional electrician. Oftentimes electrical appliances under-perform because of a problem with the electrical power source or because of an easily fixable issue.
At Wesco Systems Electrical Services, their Houston electricians can troubleshoot your appliances and power source to determine the precise cause of the problem. With this information, they can provide you with the advice you need in order to make the best choice for your families unique needs. They can repair any underlying problems with your electrical system as well as the appliance itself. If updating the electrical appliance is the best course of action, they can then help you in choosing and installing the best one for your Houston family.
Professional Electricians Will Expertly Install Your New Appliances
If it is determined that you need to update your electrical appliances, it is best to do so with the help of a Houston electrician. At Wesco Systems Electrical Services, their team can install your new dishwasher, garbage disposal, refrigerator, or other appliance in the most expert fashion.
Their team will inspect the state of your electrical system in order to ensure that the circuit and electrical panel can provide the energy needed for your new device. They can then install it in the best way possible to ensure optimal system performance and service life.
Professional Electricians Install Your Electrical Appliances Safely
The number one rule of electrical safety is to never conduct major work without the property training and equipment. Although installing new electrical appliances may seem relatively easy, the process can present a hazard. At Wesco Systems Electrical Services, their Houston electricians can help you install your major appliances in the safest and best fashion possible.
If you need to hire a professional electrician for electrical appliance installation in Houston, call Wesco Systems Electrical Services today at 281-485-9304, or fill out our online request form.