Houston Appliance Repairs & Installations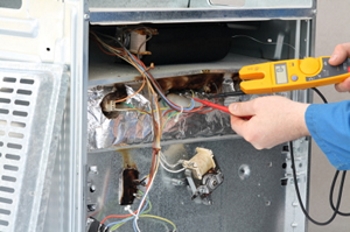 Looking to update that old dishwasher to a new energy efficient model or upgrade your washing machine and dryer? Then contact Wesco Systems Electrical Services, your Houston appliance repairs and installation experts! We can help you with your appliance updates, ensuring your new electrical appliances are working properly and installed correctly. We can also advise you as to whether or not simple appliance repairs are all you need, extending the life of your current electrical appliances, or if a new energy efficient appliance will benefit you (and your budget) more.
Upgrading Houston Electrical Appliances
If the electrical appliances in your Houston home have been there for quite a while, you may want to consider upgrading your appliances for several different reasons. Updating your electrical appliances can improve the quality results you get out of that particular appliances, and will also save you money since newer appliances are more energy efficient. Newer electrical appliances also come with a variety of enhanced features that make doing housework much easier and faster.
If you are in the market to upgrade your old appliances there are a few things you should consider. The appliances in your Houston home include your stove, dishwasher, refrigerator, washing machine, dryer, hot water heater and furnace. If these appliances are over ten years old, you may need to upgrade - for safety and efficiency reasons. Appliances made ten or more years ago are not energy efficient and cost more to run than newer, energy efficient models.
Modern appliances are not only easier to use with all their different settings and features, but they are more energy efficient as well. Choosing to upgrade your Houston appliances may be a large expense initially, but after a while the savings you get from the energy efficient upgrade will more than pay for the new appliances. Consider your options, and invest in a new, energy efficient appliance upgrade installed by your professional Houston electrician today!
Our Houston Appliance Repair Contractors Provide These Services
Appliance Repairs
Appliance Installation
Electrical Appliances
Dishwasher Repair
Dishwashers
Washers
Dryers
Refrigerators
Refrigerator Repairs
Appliance Upgrades
Installing Dryers
Appliance Services
Why Houston Should Hire Us for Their Appliance Repairs & Upgrades
If you need a washer, dishwasher, garbage disposal, refrigerator, or any other household appliance installed, repaired or replaced, allow our professional Houston electricians to handle it and get it done right the first time. Wesco Systems Electrical Services, your trusted fully insured and licensed Houston electrician, has been serving the electrical needs of Houston and the surrounding areas since 1987. Our family owned and operated business specializes in providing residential electrical repair and installation services such as appliance repairs and upgrades. Our goal is to deliver quality craftsmanship in a safe and professional manner, not matter how big or small the job is.
We provide a 100% satisfaction guarantee as well as up-front pricing and a 1 Year Warranty on Labor & Materials on all appliance installations. Our Houston electricians are clean, professionally trained, and will always show respect to you and your home. Call us today for a free estimate on your appliance repair or installation needs.
Recent Articles
Hiring a Professional Electrician to Install New Electrical Appliances Guarantees the Best Results


It is hard to think of a single everyday task that is not made possible in some way by electricity. You and your family rely on your electrical system and appliances for the comfort, security, and convenience that you enjoy within your home. If your appliances are old, malfunctioning, and unreliable, you should consider installing […]

Read More
5 Tips to Great Landscape Lighting


Landscape lighting is increasing in popularity with both home and business owners in Houston and the surrounding Texas area. There are several benefits to lighting up your residential or commercial property, but it's absolutely essential that you choose the right lights and for all the right reasons. With endless options it's hard to decide which […]

Read More
If you are looking for Houston appliance repairs and installation services then please call (281) 485-9304 or complete our online request form.