Houston Low Voltage Lighting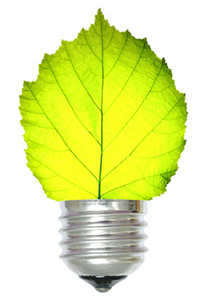 At Wesco Systems Electrical Services, we low voltage solutions for your electrical system. Low voltage refers to the amount of electricity supply being used and the safety considerations involved with such electrical components. Low voltage systems carry a substantially lower risk of electric shock when compared to high voltage electrical supply systems. Low voltage systems in Houston are also more energy efficient since they do not use as much electricity to power compared to high voltage electrical components.
Low voltage is defined as being between 50-1000V Alternative Current or 120-1500V Direct Current. Low voltage systems also require a transformer. Many homes have low voltage lighting installed, such as recessed lights, track lighting and chandeliers.
Looking to add ambiance to your home? Houston low voltage lighting is the way to go! Interior designers view low voltage lighting as being an excellent artistic medium for lighting design. Low voltage lights come in a variety of styles and are perfect for creating soft, mood lighting.
If you have low voltage lighting or other low voltage electrical components in your home that need installation or repair, contact the professionally trained and experienced Houston electricians at Wesco Systems today for low voltage electrical services.
Our Houston Low Voltage Lighting Contractors Provide These Services
Low Voltage Lighting
Light Fixtures
Landscape Lighting
Power Transformers
Track Lighting
Electric Transformers
Voltage Lighting
Low Voltage Lights
Recessed Lights
12v Transformers
Ambient Lights
Low Voltage Transformers
Why Houston Should Hire Us for Their Low Voltage Lighting
For all your low voltage lighting and electrical supply needs, you can count on Wesco Systems Electrical Services, your reliable Houston electrician with over 25 years of experience in providing residential electrical services. Our goal is to provide our customers throughout Houston, TX and the surrounding areas with 100% satisfaction - we even guarantee it in writing. We also offer up-front pricing and a 1 Year Warranty on Labor & Materials. Need Same Day/Next Day Services? Call by 10:00am, and we'll take care of your Houston low voltage lighting and other electrical components that day. We also have Next Day Service available for your convenience.
From simple electrical installations like dimmers, switches, and ceiling fans, to more complex services like circuit breaker installation, landscape lighting, and electrical panel upgrades, the professionally trained Houston electricians at Wesco Systems Electrical Services can help you with all your electrical service needs. Rest assured that you will always receive quality service and craftsmanship when you choose us to take care of your Houston low voltage electrical service needs.
Recent Articles about Low Voltage
Alvin Lighting


Choosing the best Alvin lighting options and fixtures for your bathroom is an important consideration in planning your bathroom remodel. Certain kinds of light, light intensity and light fixtures will be best suited to your needs in various areas within the bathroom, especially if you are remodeling a large bathroom. Here are a few tips […]

Read More
Let there be Light – but Let Houston Electricians Make It Happen


Every home should have proper interior lighting.  Having a set of lights installed appropriately throughout a home not only provides illumination once the sun goes down, it could also potentially make any living space more pleasing to the eye.  It is true that the right light in the right place can brighten up a room […]

Read More
If you are looking for Houston low voltage lighting then please call (281) 485-9304 or complete our online request form.